YouTube 101 workshop + Q&A
How to Build An Online Brand Using Video
Video is the fastest way to build an online audience!
My goal is to make video creation approachable for you, so you can spread your message, make the biggest impact, AND make money.
Start with YouTube Is For You If:
*You've been thinking about starting a YouTube channel, but feel overwhelmed by the technology (editing videos, equipment, etc.)
*You want to start a YouTube channel, but you don't think you have time to produce videos. Let me show you how to find the ime!
*You have an idea for your YouTube channel, but you're nervous about internet trolls, and that no one will watch your videos.
*You're not sure how to use your channel to generate an income (even if you just want a side hustle)
Here's What You Will Learn:
*How to start your YouTube channel without spending thousands of dollars on video equipment.
*How to get over being shy on camera and overcome the fear of "putting yourself out there"
*How to plan and execute on your video ideas. You will learn how to record vlog style and cooking videos.
*How to edit your videos using iMovie & the iMovie app.
*How to leverage your YouTube channel to generate money using affiliate marketing, selling your own products and services, and sponsorships
*How to batch process your YouTube videos to save time each week. Learn how to plan, record & edit in bulk.
*How to grow your YouTube following using social media and collaboration.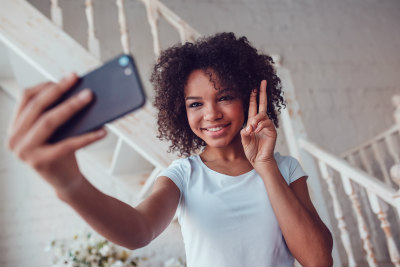 Here's What You Will Get:
*2-hr virtual workshop + live Q&A (replay if you can't attend live)
*Additional videos on how to plan, editing, growing your channel, etc.
*Start with YouTube checklist - have your channel up and running within two weeks.
What Results Can You Expect:
The confidence to finally start and produce video content for your YouTube channel.
An action plan to produce consistent video content.
Do you have a passion you want to share with the world + build a brand and business?
No matter how crowded your desired industry is, video is the fastest way to build an online audience to spread your message, connect with your audience, and make a profit.
Start with YouTube is a live virtual workshop that will walk you through the steps you need to build your brand using video.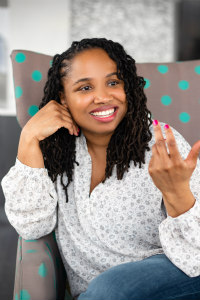 The real secret to building a brand using video is to start before you're ready. I started my own video brand after falling in love with a vegan lifestyle. My plan was simple - To share how simple & delicious vegan food can be for families.
Since then, I've grown my YouTube channel to nearly 50,000 subscribers and 1.5 million views. The exposure from video has led to sponsored deals with brands like Whole Foods, speaking engagements, paid workshops, and more. Let me teach you the power of video! -Monique
Course Curriculum
Come back here on August 22, 2019 for the live workshop
Available in days
days after you enroll
This course is not open for enrollment.
Frequently Asked Questions
When is the workshop?
Thursday, August 22, 2019 at 7 PM EST You will receive the replay if you can't attend live.
How is the workshop taught?
Everything is online. Log in at bvcourses.com to access the live workshop (the replay will be there too).
Do I need to buy a camera and light kit to take this workshop & start my YouTube channel?
No. The camera on your phone is an excellent start.
What happens after I make my payment?
You will receive immediate confirmation that your order has been processed and a separate email with additional details about the workshop.
Any other questions?